You may have multiple locations, or you may be an SEO company that manages multiple locations for clients (like us).
Either way, you know the GMB notifications can get out of hand.  Apart from being alerted of reviews (so you can respond to good and bad reviews alike), many of the notifications aren't necessary if you routinely check and optimize your Google My Business Listing.
Let's Get Started.
Disable alerts directly in your GMB Dashboard:
Your GMB or Google My Business account is how you control your business listing on properties like Google Maps.
STEP 2: Select your location/business listing
If you have multiple locations (like a dentist or med spa) or you manage locations for clients you will need to click into the location page from your GMB locations dashboard.

STEP 3: Click Location Settings
Don't get distracted by all the shiny things.  Just scroll to the bottom and click "Settings"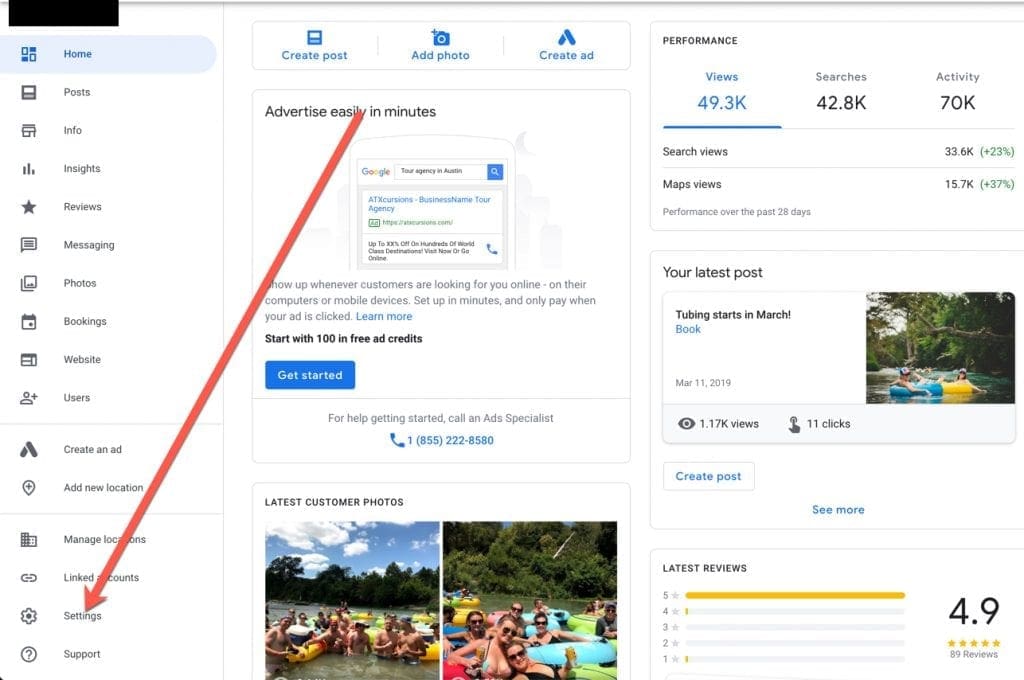 STEP 4: Remove Unwanted Notifications
You might not want to remove every notification.  Knowing when a customer leaves a review is important, so you have the ability to respond as quickly as possible.  Remove the checkmarks from notifications you no longer want to receive and that's it!  You have successfully removed notifications from your Google My Business Location Page.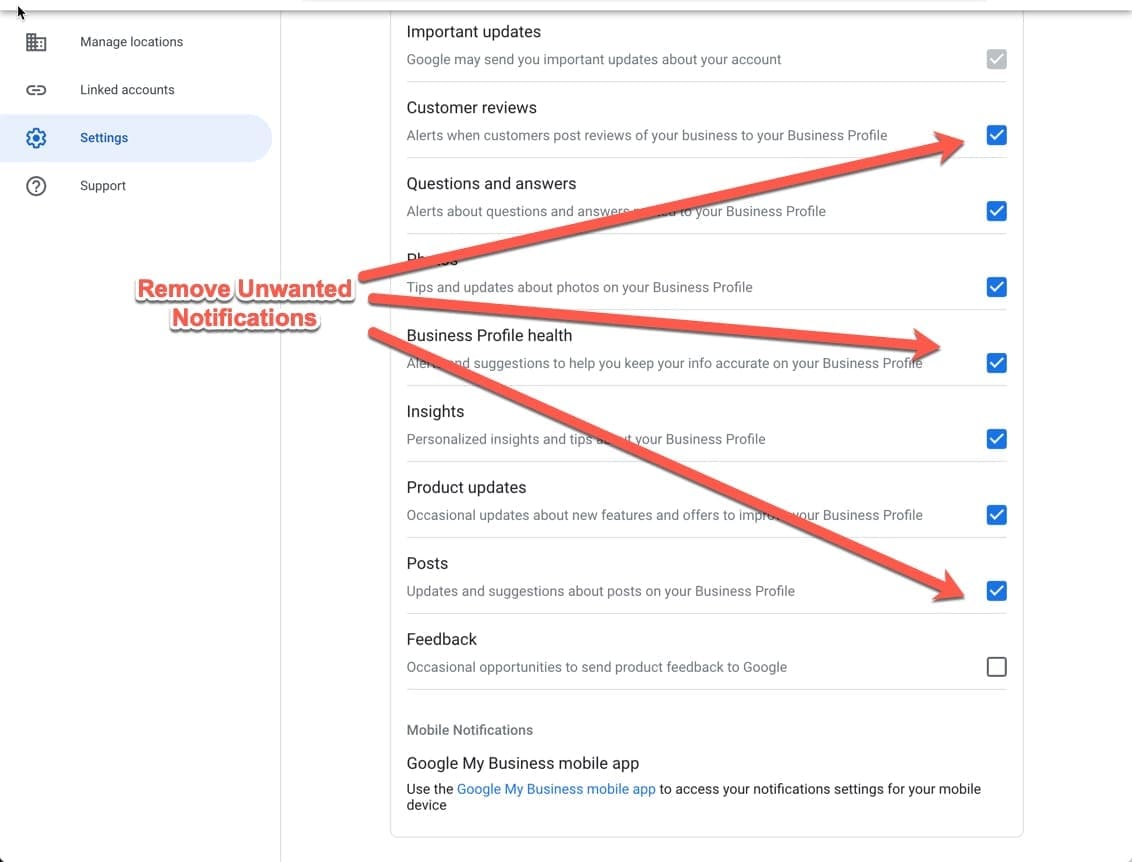 Additional Resources:
Greetings Earthlings!
Ready to join our list of happy clients and grow your business?  Request your free proposal now!