Local search results pull data from real-world communities to connect people with the right businesses.  How businesses are selected as "The Most Relevant" is a frequently changing game of chess that local SEOs work to beat.
Looking for SEO Services? Click to learn about our Search Engine Optimization Company.
The local search puzzle is tricky enough during normal times, but when COVID-19 hit, the priorities of businesses and advertisers changed.  Many stopped advertising and turned their focus toward organic results.
Hip, hip, hooray!... Right?  Not quite.
Many businesses understood the importance of search engine optimization but hadn't put much effort into it, opting for paid advertising and fast results instead of investing time and effort into their organic rankings.
How businesses are selected as "The Most Relevant" is a frequently changing game of chess that local SEOs work to beat.
We took a look at the MOZ local "State of Local SEO industry report 2020" to find out how businesses and Local SEOs have adapted.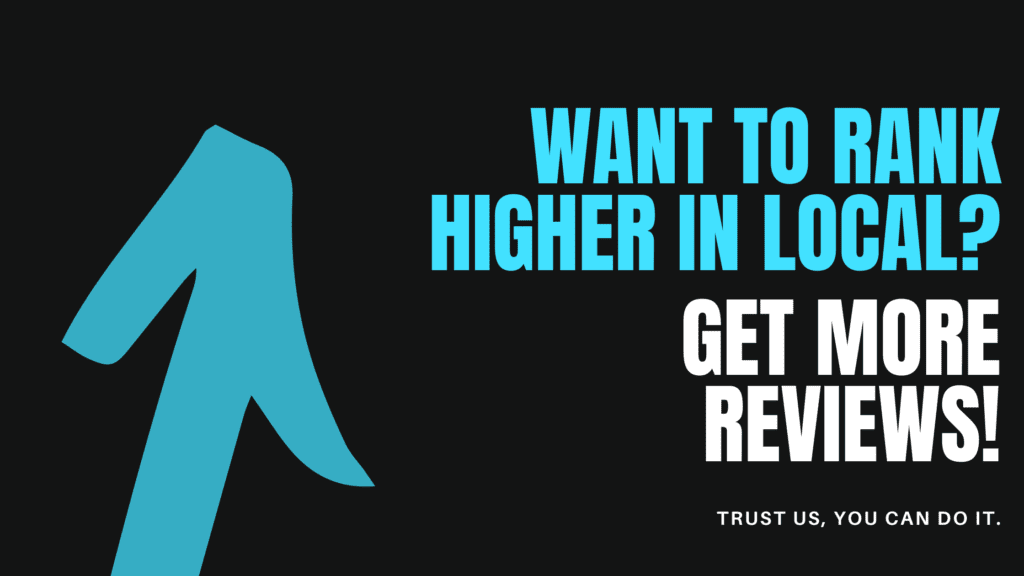 Get Those Reviews!
We have been begging clients to focus on getting reviews for ages.  For whatever reason many of them just can't or won't do it.  But the facts remain the same, if you don't focus on getting reviews... You'll never maintain those top organic ranking spots.
Google's official standing on local reviews is also pretty clear.  If you consistently get reviews your visibility will be increased.
We understand that for some (at least at first) it can be uncomfortable asking your customer to leave a review... but like a band-aid, eventually, you just have to rip it off and start asking, or you'll never outpace your competition.
Reviews help prove to Google's algorithms that your business is real, trustworthy, and relevant.  Across the board, local SEOs agree that reviews have a significant impact on Google Rankings.
But that's not the only reason you need them.
Consistently getting reviews will shape a positive reputation that increases the number of customers that choose your business.
I'll put it this way... If you just can't commit to a review generation strategy, you shouldn't be investing in SEO.
Don't forget about the proximity filter
Our favorite thing to hear from a client is "Well when I search from my house we don't even show up, why aren't you fixing that?"
For whatever reason, no amount of education around proximity filtering can overcome this question.
Here's an example:  Say you own a local Coffee Shop, most of your customers will come from the neighborhood your shop is in.
It's not often that a customer will drive 20 miles for a cup of coffee, so even if you are the "best coffee in town", why should Google prioritize your result when there are options within a mile?
There are cases where proximity filters can be expanded.  For instance, if people navigate 20 miles (using google maps) to your coffee shop, but the furthest people navigate to your competitors is 1-5miles, google may consider your business a relevant result to people outside it's original proximity filter.
In 2020, local SEOs are focusing on the ranking factors they can actually control (like your GMB elements & reviews).
On-Page SEO is Still The Top Dog
Your on-page technical SEO is still the most top ranking factor, however we are seeing a large increase in focus towards user behavior & its influence on ranking factors.
In fact, we tested this theory by getting brand new sites to rank without links or any other optimization.  Instead, we created rich content and sent paid traffic to those pages (specifically traffic using chrome browser) to get real users on the site for Google to analyze.  Within 2 days our content was indexed and ranking on Google.
While that's not a valid strategy for most businesses, it's still important to understand that visitor behavior is a ranking factor.
What SERP features are Local SEOs focusing on most?
The MOZ study also revealed what SERP feature marketers are most focused on.  Featured snippets (like FAQ boxes, answer boxes, etc.) are still paramount, followed closely by the Local Pack & Google my business profile.
Expertise required, experience preferred
We have said this before, and we will say it again.  You don't necessarily have to be an Expert SEO to get Local SEO results (like you would for national SEO).  Local SEOs barrier is gaining the knowledge to know what to do, and not necessarily the experience of having already done it.
Obviously, having more experience is preferred (if you have that experience and need a job click here)
I'm just saying that if you don't have the budget to hire an expert, you can still make some strides with good old fashioned research and elbow grease.
Half of two trillion searches per year?!
Local search queries account for almost half of Google's two trillion searches per year.  Considering moving up in the search results page can equate to substantial traffic increases, businesses large and small are competing to come out on top.
Check it out for yourself
We love the MOZ local SEO industry reports!  They contain a wealth of information that goes far beyond our summary.  If you are interested you should check out the report for yourself here.
Have Questions About Local SEO?  Click here to contact us today!
Greetings Earthlings!
Ready to join our list of happy clients and grow your business?  Request your free proposal now!