You prospected for new clients, had discovery calls, prepared proposals, and finally, you closed the deal!  Congrats, but now what?
Do you have a new client onboarding plan?
What you do next will set the tone for your entire relationship with the new client.  This is your opportunity to look professional and set their minds at ease, or look like an amateur and create a doubtful needy client.
This guide will help you understand onboarding and give you the tips & tools to create an onboarding plan for your business.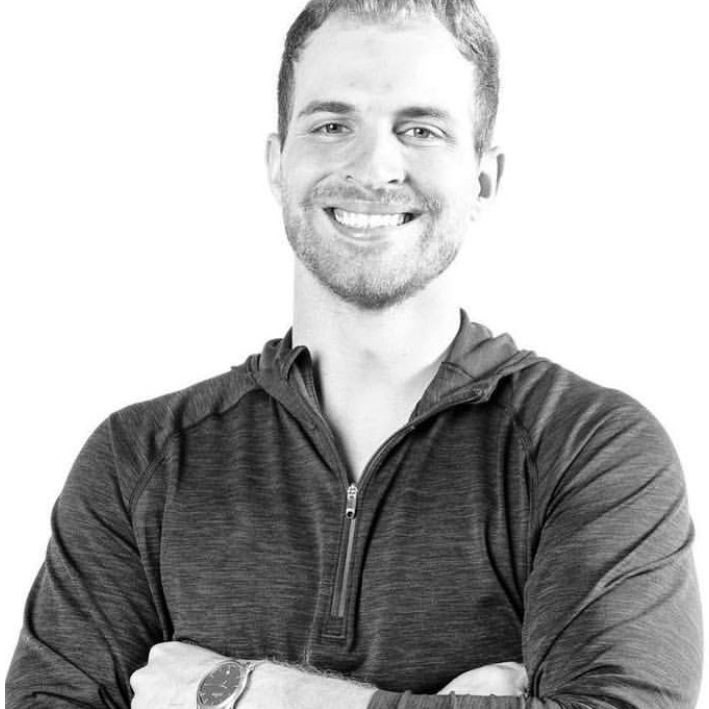 Meet The Author: Nick Black
Why I Wrote This Guide: To help new marketing consultants and agency owners understand the importance of new client onboarding and to provide the resources needed to create an onboarding process that leaves your clients saying WOW.
What is Client Onboarding?
Onboarding refers to the process of bringing a new client into your business and gathering the necessary information to launch their project on time.
It's the first time a client exits the sales phase and enters the fulfillment phase.
The communications a new client receives and the process they are lead through immediately after they pay their initial invoice set the tone for your entire relationship.  From your new client questionnaires to your kickoff call, This is your opportunity to strengthen the relationship, make a great impression, and confirm to the client that they made the right choice.
If you do an excellent job with your client onboarding, you'll reduce client churn, increase word of mouth, and deal with fewer headaches down the road.
Don't worry if that sounds like a lot, or if you are still a bit confused.
This guide will help you set up everything you need to ensure your clients are happy from the start.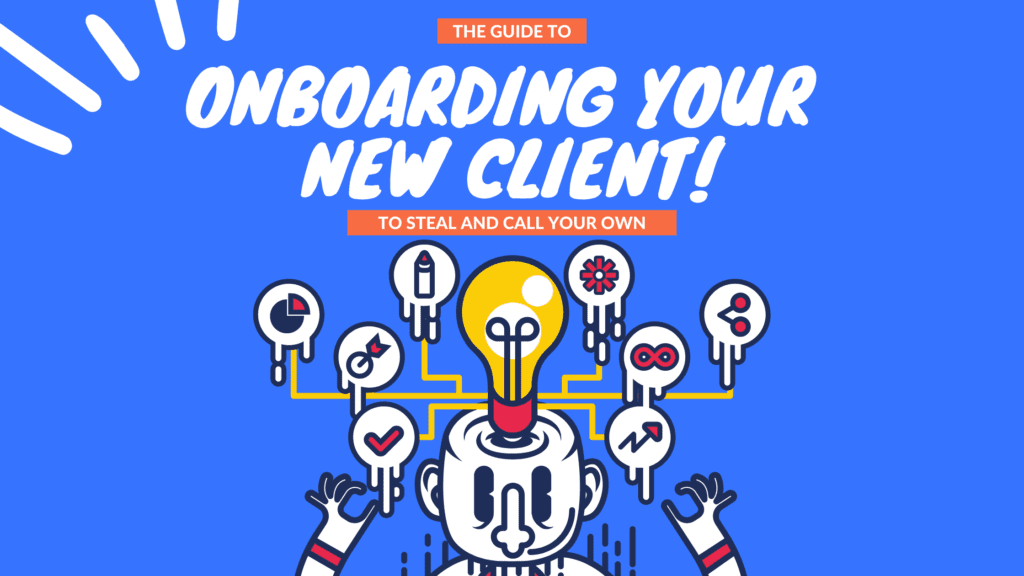 Why is Client Onboarding Important?
As with any relationship, first impressions around how things start (good or bad) tend to stick.  
With an organized onboarding process, you'll be able to acknowledge your client's fears, revisit their concerns, and confirm that you are aligned with their goals.
You'll do this by:
Automating welcome emails.

Using client questionnaires to gather additional business info & logins.

Having pre-built response templates that trigger automatically.

Including calendar, scheduling links to set the initial meeting cadence.
With their minds set at ease, the next most important reason to have an onboarding plan is saving time & reducing scope creep.  
Understanding the Elements of Client Onboarding
Great client onboarding beings the moment you get verbal confirmation from prospective clients that they are ready to get started. 
That means your plan should include tools and procedures to deliver the contracts and provide frictionless ways for them to pay their initial invoice at the exact moment they sign.
A great onboarding process covers the exact steps you and your team should follow during the 30 days after a new client signs up.
We break that 30-day plan into 5 different phases:
Contract Deployment & Invoice Fulfilment.

The Welcome Email & New Client Questionnaire.

Internal Review Meeting.

New Client Kickoff Call.

Post Kickoff summary & Follow Up Meetings.
We use a tool called PaperForm to submit our questionnaire which is the first step after they make their initial payment.
The Phases of New Client Onboarding
Phase 1: Contract deployment & Invoice Fulfilment
Phase one starts after you have answered your client's questions, and get a verbal agreement that they are ready to sign the contract and pay their invoice.
At this point, you should be generating the client's contracts and invoices using an eSignature tool that includes payment processing so that the process of signing and paying is frictionless.
We use a tool called PandaDoc to automate the entire process using pre-built contract/invoice templates that dynamically insert your client's info, sends them links to sign and pay, and automatically follow until they sign (so you don't bug them yourself).
That way, there's no time for buyer's remorse or misc concerns to come up between when they sign contracts and receive their initial invoice. 
Trust us, if you haven't already implemented e-Signature & invoicing tools into your operational process, Do THIS FIRST.  It's a game-changer.
Phase 2: Welcome Email & New Client Questionnaire
Your e-signature tool should alert you when a contract is signed or invoices are paid.
We use Zapier to trigger the client's official welcome email the moment that alert is received.  Their welcome email includes copies of the signed contracts, a link to complete their client questionnaire using our form tool. It also sets expectations of communications they will receive during onboarding.
If you don't already have one, check out this article for help creating your marketing client questionnaire.
After a client completes their questionnaire, they are automatically sent another email with a copy of their answers and a link to schedule their kickoff call.  
Having all of this automated will save you SO much time and makes you look great. 
Phase 3: Internal Review Meeting
It's time for your internal review meeting after the client completes their questionnaire and schedules the kickoff call.
Regardless if you are a solo operation or have a team dedicated to your client's account, the internal review ensures everyone is on the same page prior to the kickoff. 
You'll want to look over the questionnaire responses. Take some notes on ideas that come up, and write down anything that is missing or needs further clarification to bring up during the kickoff call.
Phase 4: New Client Kickoff Call
This is the home stretch. After the kickoff call, you and your team will be ready to start delivering services for your client. 
During the kickoff call, you'll want to:
Create introductions between the client and the team.

Gather missing information and discuss info that needs clarification.

Request any remaining logins/access that is required.

Revisit your client's goals, the definition of success, and the deliverables discussed.

Discuss allowable communication methods and set boundaries so your new client understands that grief texting you at 3 am is off-limits.
Schedule your 14day progress call & 30-day project launch update.

Answer any remaining questions the client has
By the end of this call, any lingering doubts your client had should be demolished. They should be confident in you and your team and excited that things are moving forward.  
Phase 5: Post Kickoff Summary & Follow Up Meetings
After the kickoff call, you should send your client a final onboarding email/summary of what was discussed. 
Take this opportunity to reiterate anything that is still needed to launch the project and include helpful links & attachments such as copies of their signed contracts and reporting dashboard links.
In this recap/summary email, we include the following:
Recap of kickoff call & any outstanding items.

Links to shared drive folders with signed copies of their contract.

Links/login information for their reporting dashboard.

Scheduling links to set up their 14 day & 30-day follow-up calls
Note* - after the first 30 days, we do not establish recurring calls with clients. Instead, they are provided monthly reports that include links to schedule a review call if they would like.
Client Onboarding Checklist
For us, having a process that can be repeated by any new hire is crucial to creating a scalable business.  That means we can't rely on old-school checklists, there's just too much room for error. 
Instead, we use a tool called Process Street to buildout defined processes (that operate as checklists).  Using a process management tool is great for this because it can automate many functions for you and includes smart features to help ensure everything is taken care of in the correct order each time. 
But even with a process documentation tool, you'll still need something to start off with.
Here is a list of tasks you might want to include in your client onboarding process:
Record basic details for the client

Proposal contract and payment signed and received.

Automate project setup in the project management system

Send a welcome email with links to the questionnaire.

Include details about your team

Summary of goals 

Summary of services

Expectations for the client

Timelines

Meeting cadence

Contact preferences / expectations 

Copy of their signed contracts and paid invoices

Links to drive folders or important info for their records

Auto email client with scheduling link for kickoff call after the questionnaire is complete.

Check client submitted info & take notes on items for clarification and additional access needed (logins etc.).

Have an internal meeting with stakeholders about the project, client questions, and answers, and prepare for the kickoff meeting

Kickoff Call

Revisit deliverables & clients definition of success

Cover questions for clarification and missing info

Request access to remaining accounts/logins

Schedule future calls (set communication cadence and boundaries)

Post-meeting follow up email

Summary of kickoff call and inform client work has started

14 day follow up call 

Touch base with the client regarding any additional information needed and to see if they have had any questions come up (15-30 mins) 

30-day checkup call
Client Onboarding Tools
Process ST

- Record & automate your onboarding process.

PandaDoc

- For eSignature & the Initial Invoice.

PaperForm - For the new client questionnaire/intake form.
Have any questions?
We hope this guide helps you understand client onboarding, and gives you a headstart on creating your own way of doing things.
If you need any help or would like some advice please give us a shout at howdy@massconvert.com.
FAQs
Frequently Asked Client Onboarding Questions.
The simplest way to put it is, client onboarding is the action of integrating new clients into your organization. 
Onboarding helps facilitate a strong start to your projects, helps manage client expectations, and ensures your client understands exactly what they're getting (and what they aren't getting).
Just like a packing list for your next vacation, onboarding checklists give you a list of tasks to follow when onboarding a new client.
The best way to make the process delightful for your client is to have a solid plan & the right tools in place to make the entire thing frictionless.  By showing you are organized you'll avoid wasting their time and leave them delighted about the future of their contract. 
We believe onboarding starts the moment you get verbal confirmation from a client that they are ready to get started.  That's when our onboarding workflow starts by triggering out the contracts and invoices to a new client. 
Process management tools are useful when creating a scalable business, eSignature & invoicing tools are crucial to getting things signed and paid on time, and meeting scheduling tools are useful for reducing unnecessary back and forth. 
Greetings Earthling!
Ready to join our list of happy clients and grow your business?  Request your free proposal now!
Web Design
Landing Page Design
Website Design Company
WordPress Development Company